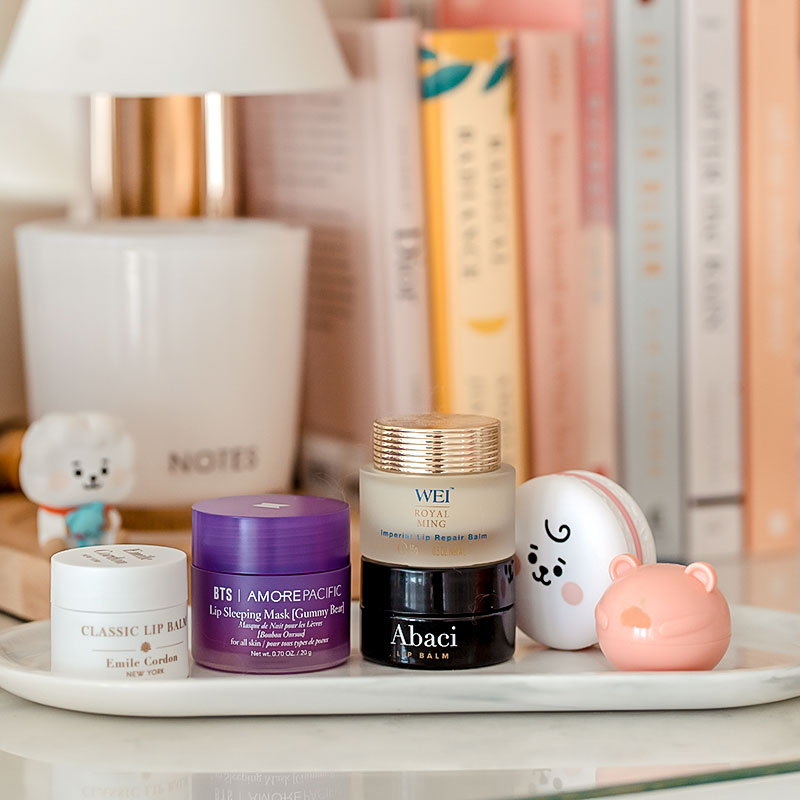 How to get rid of lip lines: my favorite anti-aging lip
For a skincare blog, I seem to have missed an important part of our skin, and was only reminded after a reader asked about it: our lips. Specifically, how to get rid of or prevent lip lines and wrinkles.
Maybe it's because my lip care routine has always been so simple I never gave it much thought, but after doing some research, I can assure you, anti-aging lip care doesn't have to be complicated! Just 4 simple ways, and you might be doing some of these already!
What causes lip lines?
Like any other lines and wrinkles on our skin, lip lines are caused the breakdown of collagen due to sun exposure or naturally as part of the aging process. They can also be exacerbated by moisture loss in the skin and lips, the latter is especially prone to this since there's no oil glands there to naturrally moisturize them.
The vertical lines that extend beyond your upper lips can also be caused by certain repeated muscle movements, such as drinking out of a straw or water bottle, smoking (it's terrible for you all around), or even making too many duck face selfies. Do you see the common mouth shape among all 4?
With that said, here are 4 treatments you can try that don't involve surgery, fillers, or injections:
Use a lip balm with SPF
And by SPF I mean something with both UVB and UVA protection. We know to do this for our face, it makes sense that our lips get the same treatment! After all, prevention is much easier than correction, and luckily there are now more lip balms with sun protection built in. Here are my favorites:
Keep your lips moisturized
Remember, your lips have no oil glands so they need all the external help to stay moisturized. Luckily this can be achieved by any good lip balm, but here are my favorites that work well and are a joy to apply:
Use an anti-aging lip treatment
We're talking peptides and retinol, basically all our favorite anti-aging ingredients for the face, but formulated to be safe on the lips (please don't apply your retinol on your lips…just don't). These are the workhorses in my anti-aging lip care routine:
Gentle lip exfoliation
As with our skin, the occasional exfoliation can help increase the skin cell turnover process. Not only do you get brighter and softer lips (instantly if using a physical scrub), but it can also help boost the efficacy of your lip treatments!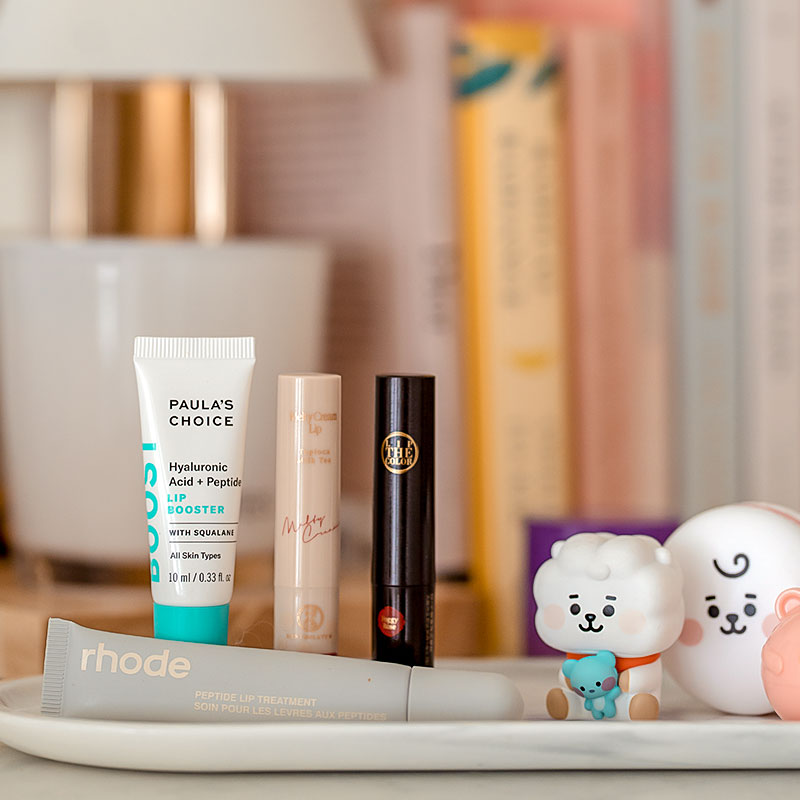 5 good lip care habits to adopt
While topical products can do a lot, there's also lifestyle habits we can adopt (or quit) to help prevent lip lines, here are a few:
Avoid using straws. Not only are they not great for the environment (and let's admit, paper straws suck), the way your mouth is shaped can lead to lines around your upper lips.
Don't smoke or vape. Obvious reasons aside, these habits also require you to purse your lips, which leads to lip lines.
Avoid licking your lips. By doing this you're actually making your lips drier in the long run, so whenever you're tempted to lick them, apply a lip balm instead. This is why I always have a lip balm on me (and how I justify my ridiculous collection lol).
Drink enough water. While drinking more water than necessary won't do much for your lips or skin, not drinking enough can dehydrate those areas. I struggle with this myself, so yummy drink mixes are my best friends.
Using proven anti-aging skincare products. Not on your lips, but the skin surrounding your mouth, especially near your upper lips. Retinol, peptides, and vitamin c are all great collagen boosters that can help minimize the appearance of vertical lip lines.
Like skincare, lip care takes time to see results, especially if you're trying to get rid line and wrinkles. And much like skincare, there's only so much topical products can do, we can't remove these signs of aging completely, but we can do our best to prevent and minimize their appearances!