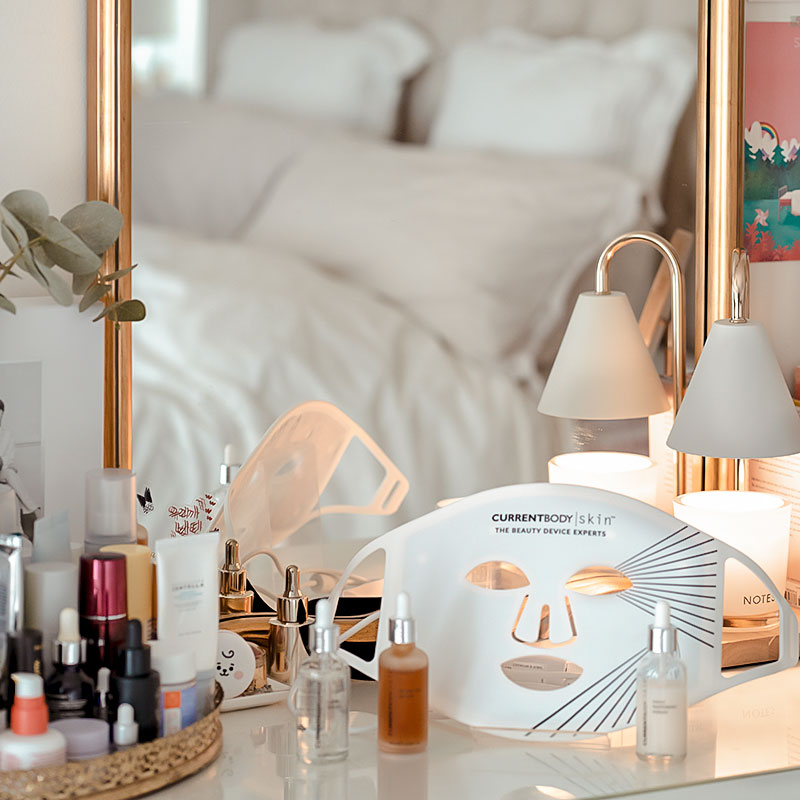 CurrentBody LED Face Mask Review: Benefits, Before & After
As an avid user and big believer of at-home devices for anti-aging, an LED face mask was the one thing I haven't tried yet, until now. After 6+ weeks of using it religiously every night, I'm ready to share my results with the CurrentBody LED Light Therapy Mask.
Overview
What is it
A non-invasive treatment that uses different wavelengths of light to rejuvenate your complexion. It is the perfect measurement of infra-red and red light wavelengths, which work below the skin's surface to stimulate the natural rejuvenation process, creating a visibly glowing and noticeably healthier-looking complexion.
Available For
$380 on CurrentBody or $347 as part of the Wayne Goss set which comes with a line of skincare products! Get 15% off with code GEEKY15.
Wavelengths
633nm (red light) and 830nm (near infrared light), with 49 bulbs each.
Irradiance
30 mW/cm2
Fluence
18 J/cm2
Size & Fit
27cm x 19cm with a flexible material to mold to your face shape. The adjustable strap allows for a close fit around the forehand and cheeks but it's not possible to get the chin area to adhere closer to the skin. Personally I've had no issues but if you need to further secure the strap you can use a claw clip to hold it in place.
Treatment Time
10 minutes for at least 3-5 times a week. Since it doesn't need to be plugged in, you're able to move around and do everyday activities while wearing the mask. Highly recommend wearing pants with pockets so you can store the controller if you plan on moving around.
Pain Level & Downtime
Zero. With all skincare devices I always feels some sort of sensation, even with the gentle Medicube Age-R Ussera Deep Shot. This LED Mask is the first where I truly felt nothing at all (unless you count the actual feeling of the mask on your skin). There's absolutely no difference in sensation between on and off mode.
Charge Hold
Once it's fully charged I get around 20-25 uses. When the light on the power pack turns red that means it's time to recharge.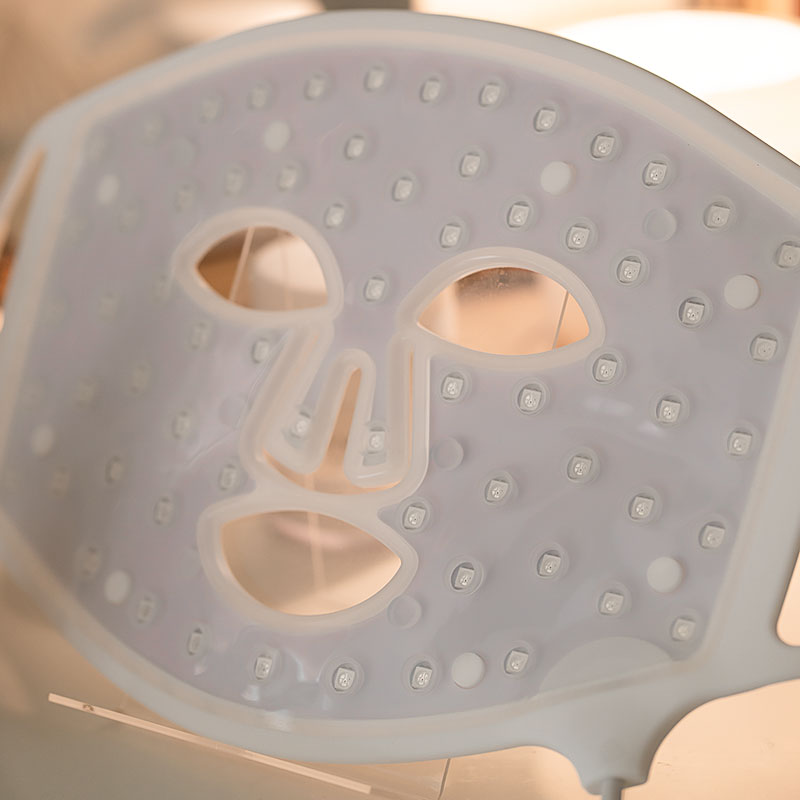 Red Light Therapy: Benefits and Statistics
The study on red and near infrared light and their effects on the skin has been around for decades, but you'll see different findings depending on the wavelengths, irradiance, and fluence used. Let's assume the face mask gets them all right, then we can expect:
Increased collagen and elastin production to improve skin elasticity and reduce fine lines and wrinkles.2
Improved wound healing.3
Help with repairing sun damage.4
Reduced inflammation and redness.5
So basically all the things we like to see to improve the appearance of the skin. Now let's talk about those stats that make or break the LED mask:
✅ Light wavelength: Clinical studies confirm that 633nm and 830nm are the ideal wavelengths if you want to see anti-aging results, which matches the specs of the CurrentBody Skin LED Mask perfectly.6
✅ Irradiance: The ideal range is between 40-150 mW/cm2, and the higher the number, the less treatment time required. However the lower the number (especially <50 mW/cm), the less likely you'll overheat the skin (hyperthermia) and get unwanted side-effects.7 Another study specifically on at-home skincare devices found 8-50 mW/cm2 to be ideal for wound healing.8 So while CurrentBody doesn't quite hit the first mark, the plus side is that it's safer for the skin.
✅ Fluence: This is just (Irradiance x .001) x Treatment Time in Seconds, so it's less important of a factor, but studies have found that anywhere from 1.2 J/cm2 to 126 J/cm2 saw results.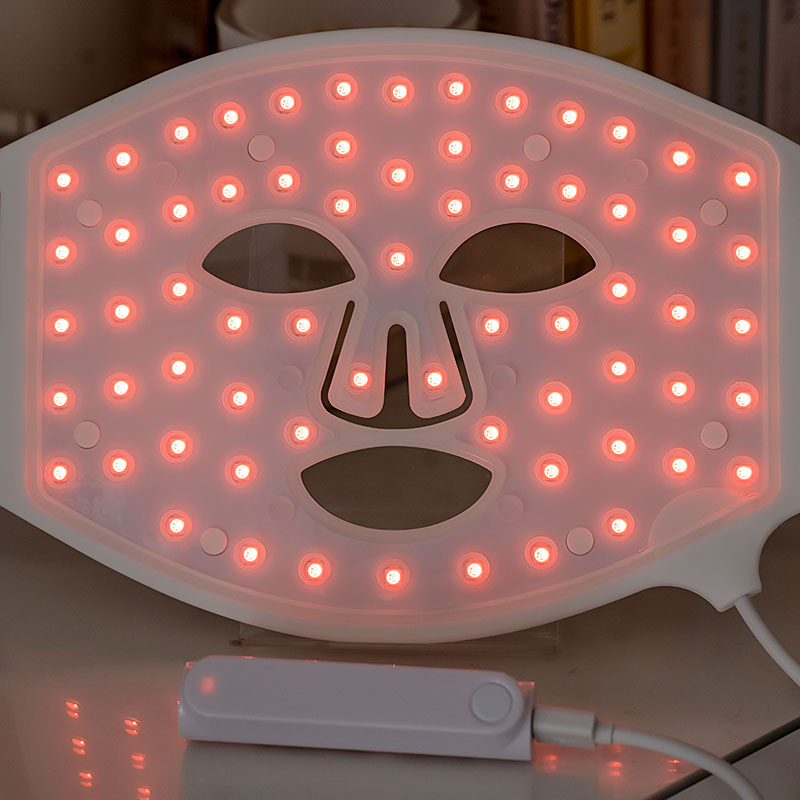 If you're interested in all scientific details I recommend reading Doctor Anne or Goals to Get Glowing's in-depth posts.
Since it won't cause any photosensitivity, you can use the mask morning or evening on clean, dry skin.

If desired, you can apply a hydrogel masks or one of the many serums designed by CurrentBody to be used before the mask. These products are meant to enhance the effects but are totally optional.
Make sure the mask is on snug around your cheeks and forehead before securing the strap.
Press the button on the control to turn it on. Googles are optional as the light is safe for the eyes.
Go about your business for 10 minutes, just don't creep up behind your significant other (or cat) unless you want to give them a heart attack.
The device will automatically shut off after 10 minutes. Remove and use a slightly damp paper towel to wipe the inner surface down. Store away once it's dry.
Continue on with the rest of your skincare routine! You can also use your actives (acids and/or retinols) if you wish.
Notes
If using with a different skincare device (eg. Tripollar Stop Vx or Nuface) in the same routine, use this mask first!
Effects On The Skin: Before & After
First, I loved how easy this is to use! Unlike other devices where I have to sit down and actually pay attention to what I'm doing, I can pretty much resume normal activities as long as it doesn't involve eating or drinking. Given the low effort, it was extremely easy for me to commit to this, to the point where I was able to use it almost every day!
And while I noticed absolutely no side effects from my almost daily use, did I see results? Here are my before and after at the 6 week mark: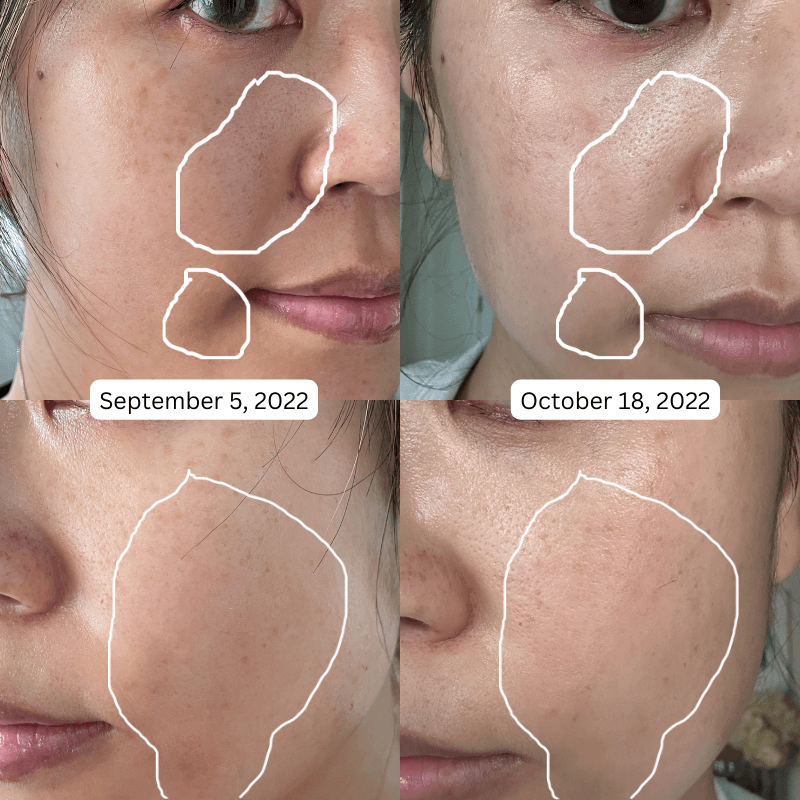 Honestly the difference is subtle. For me the biggest change was the reduced redness and generally healthier skin. It feels like my skin has more of a glow to it when I wake up in the mornings!
Though I haven't seen any changes in my fine lines, I still believe in the collagen production effects, I just think it'll take much longer to notice anti-aging results. I will update this post again at the 12 week mark with new photos!
I've used the mask with and without CurrentBody's serums beforehand, and I really didn't notice a difference either way. They're not bad, but I recommend you save your money here and just use the mask by itself.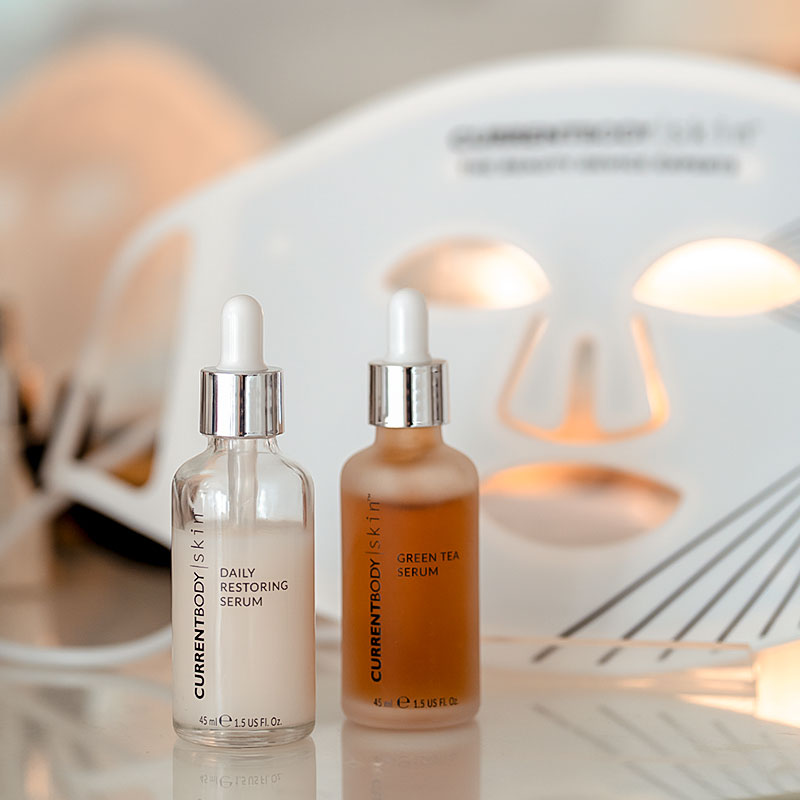 More CurrentBody LED Mask Reviews
I adore it, I am convinced it has noticeable effects on my skin and if I had known that my skin would look and feel that way, I would have purchased one long ago.

Doctor Anne, oily skin
Results that can be seen mostly in the glow of my complexion and my skin texture, which is more refined and even, as well as a reduction in irritation and blemishes.

BTY ALY, combination skin
I've been using this LED mask along with the toner/serum/face mask for over 2 months now (using as directed for 10mins each day/5 days a week) and to be completely honest I've not noticed any difference in my skin whatsoever.
Product Comparisons
The only other LED product I've tried is the Quasar MD, and I will tell you right now, your money is better spent on this CurrentBody mask. The Quasar might have a stronger irradiance but the effort of use vs results is not worth it at all.
Now there are a lot of other masks on the market, however many of them don't use the ideal wavelength which can mean weaker results. Don't let their cheaper prices fool you, always check before buying!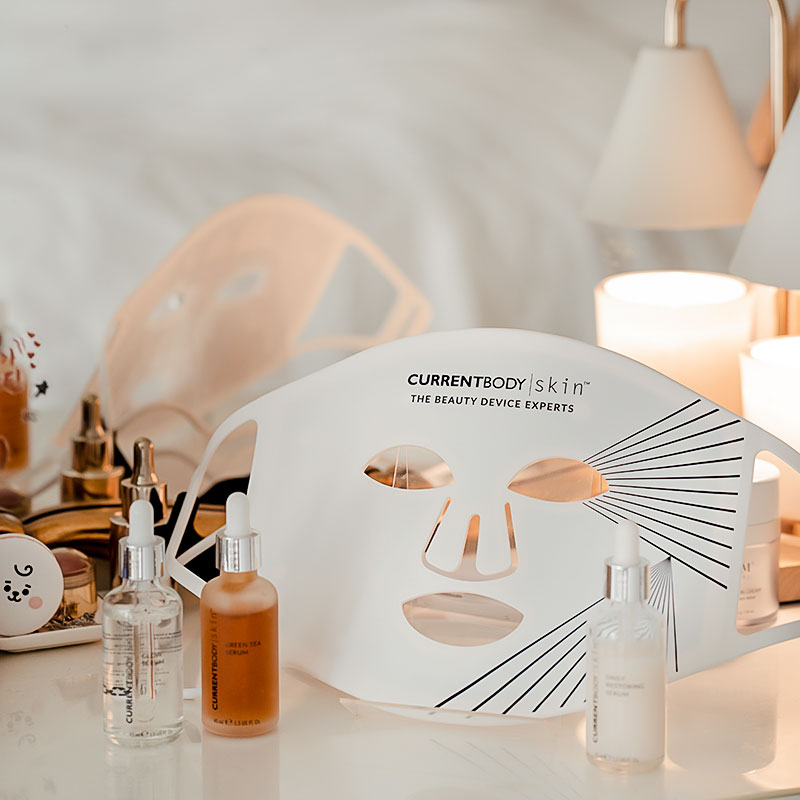 Final Verdict
Design
Comfort Level
Ease of Use
Performance
Price
Did it wow me with its results? Not yet, but I know with all skincare devices it takes time. However it's definitely wowed me with its ease of use, and I love how it plays well with other devices and all skin types. I don't want to fully recommend this yet because I still haven't seen those anti-aging results, but if you do struggle with redness (not from Lupus or eczema) you'll see results much quicker! Knowing what I know so far I would've still purchased this mask with my own money during a good sale. It's such a low-effort anti-aging treatment that I truly enjoy having in my routine!
FAQs
Article Sources
To keep my content accurate and trustworthy, I rely on peer-reviewed studies, articles from reputable academic institutions, and quotes from certified healthcare professionals to back my claims. No woo-woo clickbait nonsense here!
‌