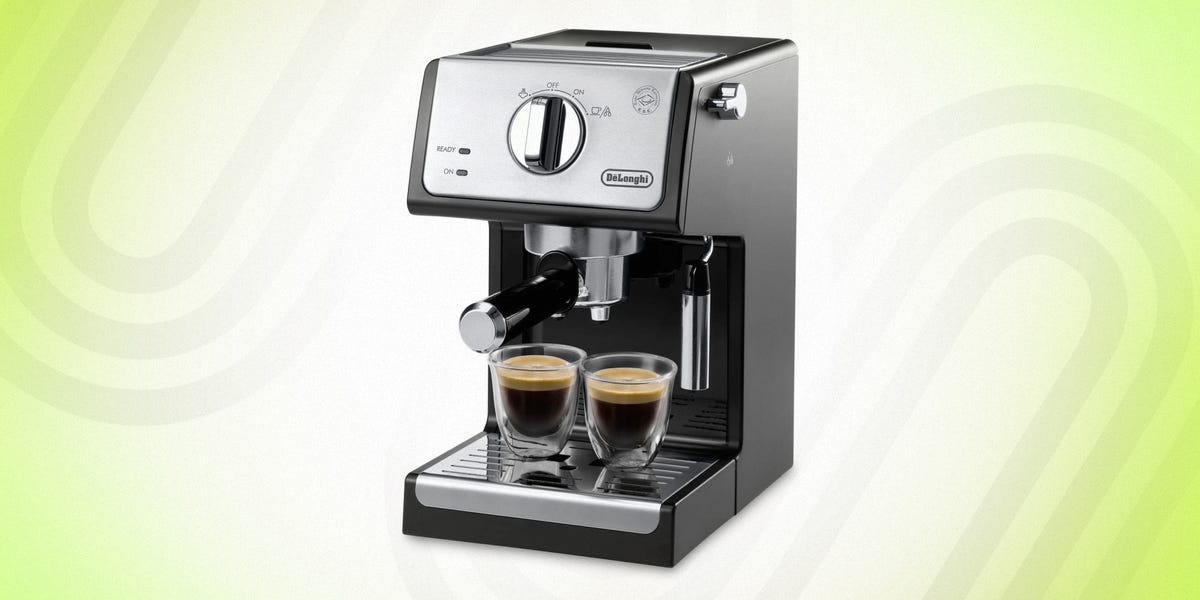 The Best Kitchen Appliances on Sale for Wayfair's Way Day 2022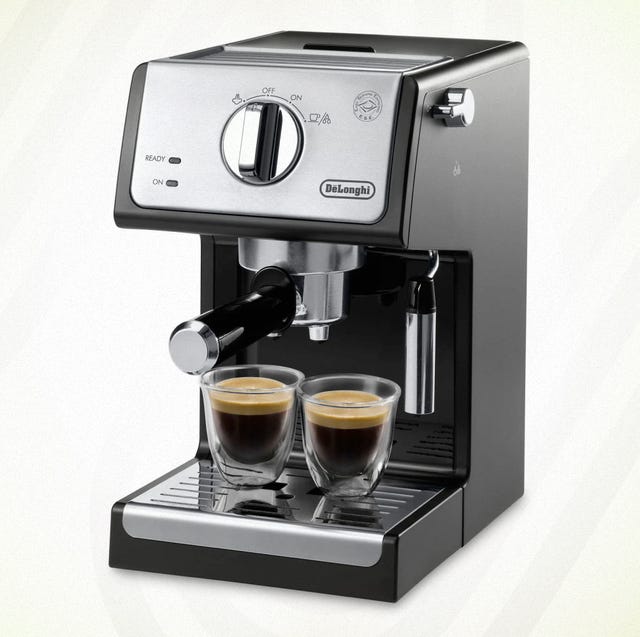 Courtesy of DeLonghi
A kitchen upgrade can be a big undertaking. Whether you're picking new paint or looking for new light fixtures, the process can quickly become a hugely expensive one. That's especially true when it comes to upgrading your kitchen appliances—but Wayfair's Way Day sale offers a unique chance to get some of the most coveted kitchen products on the market for a song.
Way Day deals are a great way to refresh your kitchen with small appliances from top brands like Keurig, Crockpot, Nespresso, Cuisinart, and more. These popular appliances—ranging from hand mixers to air fryers to espresso machines to slow cookers—are now on sale, with savings up to 60 percent off some of these must-have items. Deals this good won't last long though, so shop these Way Day sales from Wednesday, April 27 through Thursday, April 28 to get everything you need before these products sell out.

For more great appliances to add to your kitchen setup, check out our coverage of the best air fryers, blenders, and toasters!
Advertisement – Continue Reading Below
1
Best Premium Hand Mixer
9-Speed Hand Mixer
Cuisinart
$145.00 $79.95 (45% off)
This hand mixer does it all, boasting nine speeds and a stable of accessories that includes whisks, beaters, and a dough hook. This makes it a great—and easily portable—option if you have a small kitchen or don't want to invest in a stand mixer. It also comes with an attachable case on the bottom, which can hold all of the accessories.
2
Best Budget Hand Mixer
Power Advantage 5-Speed Hand Mixer
Cuisinart
$75.00 $43.95 (41% off)
For a more affordable option, this five-speed mixer works great for beating eggs, making whipped cream, and even mixing batter. It has a swivel cord for left- and right-handed people, and the no-frills design is easy to clean.
3
For Channeling Your Inner Baker
Kitchen 5-Speed 3.5-Quart Stand Mixer
Brentwood
$63.99 $45.38 (28% off)
This tiny stand mixer is a great option for small baking projects where you need a bit more power than a hand mixer, but don't want to take up a ton of counter space. It has five speeds, and comes with two beaters and a dough hook.
4
For an Easy Cup of Coffee
K-Select
Keurig
$139.99 $115.88 (17% off)
For a quick cup of joe, you can't go wrong with a classic Keurig. This model comes in five different color options, which is great for matching any kitchen aesthetic. It also has four cup sizes, and there's even a button you can press to make your drink stronger.
5
For the Wannabe Barista
Semi-Automatic Espresso Machine
DeLonghi
$220.95 $169.95 (23% off)
This espresso machine is pretty affordable and can pull some barista-approved shots. It has an attached steam wand, as well as different attachments for single, double, and pod shots.
6
For the Espresso Lover
VertuoPlus Coffee and Espresso Maker
Nespresso
$199.95 $159.00 (20% off)
If you love espresso drinks but aren't too confident about making them yourself, this Nespresso machine is for you. This one works with the traditional Nespresso pods and smaller Nespresso pods, and has a water tank that can hold up to 14 cups of water. It also comes with 14 pods, so you can test out which ones you like best before committing to a full box.
7
For Easy Meals
8 Quart Slow Cooker
Crock-Pot
$99.99 $79.34 (21% off)
Slow cookers are a great way to make easy, healthy, delicious meals. This one is super easy to use, with button-touch heat and time settings, and it has an auto-shutoff feature that will power it down when your timer goes off. It also holds up to eight quarts, which is large enough for a wide variety of recipes.
8
For Cooking Everything
10 Quart Express Crock Multi-Cooker
$179.99 $131.76 (27% off)
If you are meal-prepping (or simply don't care for cooking much), a Crock-Pot can be a game changer. This one has nine different cooking options including slow cooking, pressure cooking, sautéing, steaming, and even sterilizing.
9
For Pressure Cooking on the Stove
8 Quart Aluminum Stovetop Pressure Cooker
$129.95 $59.95 (54% off)
If you prefer a more old-school appliances, you'll love this stovetop pressure cooker, which cooks food quickly and efficiently. This one is nonstick and has a removable interior, which makes it easy to clean after use.
10
For Small Batches
3.5 Cup Mini Food Processor
$59.99 $49.99 (17% off)
This mini food processor isn't the most powerful appliance on the market but it's still great for preparing snacks and using in small spaces. It also comes in a bunch of super cute shades that make it ideal for adding a pop of color in your kitchen.
11
For Morning Smoothies
Professional Blender & Nutri Ninja Cups
$139.99 $120.59 (14% off)
If you are in need of a new blender, this one is super versatile and great for everyday use. It has a large pitcher bucket, as well as a smaller blender cup that is great for making individual smoothies. It also has lots of settings and is powerful enough to blend ice and crunchy veggies.
12
For the Freshest Juice
Juice Fountain Plus
$229.95 $179.95 (22% off)
Making your own juice is not only more cost effective than buying it from the store, but it also ensures that your drinks are fresher and free of any preservatives or other additives. This juicer is easy to use and easy to clean, plus it uses a micro-mesh filter to help you get the most nutrients out of your juice without it being pulpy.
13
For Healthier Fried Foods
5-Quart Digital Air Fryer
$111.99 $66.64 (40% off)
Air fryers are one of the most convenient appliances you can have and can make everything from chicken wings to roasted veggies in a matter of minutes. This one is sleek and a great medium size that works for two to four people. It also has a modern touch screen control on the top that is easy to clean after use.
14
The Ultimate Toaster
4-Slice Toaster
$93.27 $69.81 (25% off)
This toaster is great for large families, and can toast four pieces of bread at a time. It also has two sets of dials and buttons on each side, so you can set separate settings based on your preferences or if you're toasting something larger, like a bagel.
This content is created and maintained by a third party, and imported onto this page to help users provide their email addresses. You may be able to find more information about this and similar content at piano.io
Advertisement – Continue Reading Below