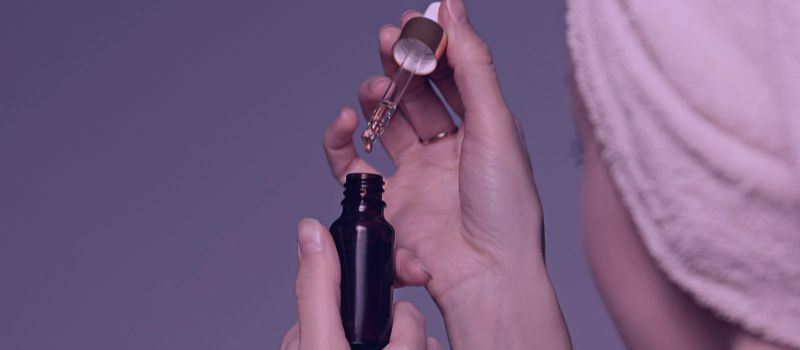 Can You Use Salicylic Acid While on Accutane?
There are so many ingredients in skincare products that can be used together to target certain skin concerns and maximize skin benefits.
However, if there is one combination that should never be introduced to the skin, it has to be the one we will talk about today.
So, to answer your question: no, you can't use salicylic acid while on Accutane unless you want to deal with some (potentially) pretty serious consequences.
But if you want to read more about both ingredients, how they work, and understand why you can't combine them in the same routine, continue reading.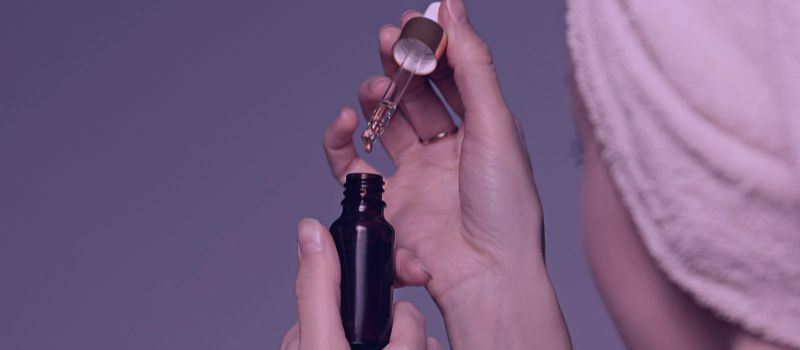 NB: If you're someone with oily/acne-prone skin, you need my new book "The Ingredients Handbook for Acne-Prone Skin". Download it here.
How Does Accutane Work?
Accutane is the brand name for the medication known as isotretinoin, an oral medication used to treat severe acne.
It is also commonly prescribed to people whose acne has resisted previous treatments, such as benzoyl peroxide, adapalene, and antibiotics.
The exact mechanism of action is unknown; however, it's been observed that Accutane inhibits the function of the oil-producing glands by reducing the gland's size.
Once the gland's size is reduced, the gland will then produce less oil.
Since excess oil is essentially food for the acne-causing bacteria that live on the skin, lack of it will cause the bacteria to become starved, thus minimizing proliferation and eventually minimizing acne, too.
Accutane is a very effective medication; however, it's known to come with some unpleasant side effects.
The most common ones are dry skin, chapped lips, and dry eyes.
Accutane is also a teratogen, meaning it can cause birth defects in pregnant women.
For this reason, women who are taking Accutane must use two forms of contraception and take regular pregnancy tests to make sure they're not pregnant.
How Does Salicylic Acid Work?
Now that we've explained how Accutane works let's move on to salicylic acid.
Salicylic acid is a type of beta-hydroxy acid (BHA) that's commonly used in skincare products as it has the ability to penetrate the skin and unclog pores by dissolving excess hardened oil and dead skin cells that are stuck inside.
Once the pore is clear from the blockage, the natural oil will flow freely and sit on the skin's surface, where it will lubricate and protect it from external pathogens.
Some benefits of using salicylic acid include:
Soothing inflammation on the skin.
Cutting through the surface oil and deeply cleansing congested pores.
Making the pores appear smaller and clear.
Clearing acne breakouts.
Dissolving blackheads.
Soothing deeply inflamed cysts.
Why You Can't Use Salicylic Acid While on Accutane?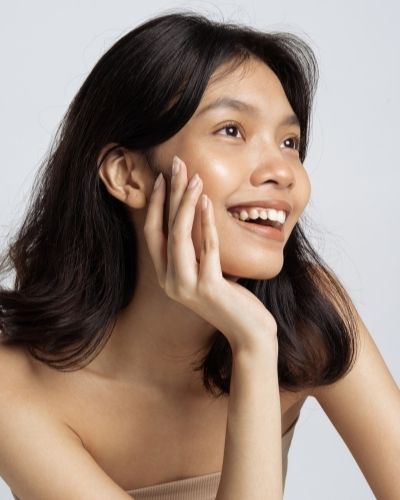 The reason why you can't use salicylic acid while on Accutane is that salicylic acid is an ingredient with keratolytic properties.
This means that, like Accutane, salicylic acid will increase cellular turnover and shed skin cells from the skin's surface at a faster rate.
So, if you are already using something that does the same thing, introducing another agent to further increase cellular turnover could lead to skin issues such as over-exfoliation, dryness, and irritation.
This will quickly weaken your skin barrier and make it unable to defend itself against foreign elements because even though we consider the skin cells on the skin's surface to be dead, they still play an important role in retaining moisture and creating that layer of protection your skin needs to function.
Therefore, constantly removing them will make the skin unable to function properly, mostly because of trans-epidermal water loss that will cause excessive dryness and discomfort.
Risks of Using Salicylic Acid While on Accutane?
Some risks of using salicylic acid while on Accutane include:
Weakened skin barrier.
Dryness.
Irritation.
Redness.
Mild or excessive peeling and shedding.
Burning when using skincare products or washing your face with water.
Itchiness.
Discomfort from skin feeling stretched out and tight.
Best Hydrating Serums to Use While on Accutane
Instead of using another agent that could be irritating, you should focus on hydrating your skin and using soothing products to restore its function while on Accutane.
So, instead of exfoliating toners, here are some great hydrating serums to use while on Accutane:
CeraVe – Hyaluronic Acid Serum – $17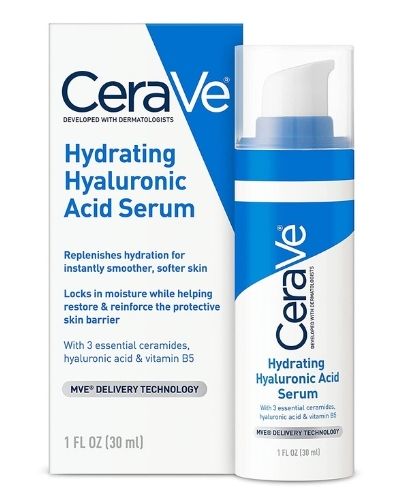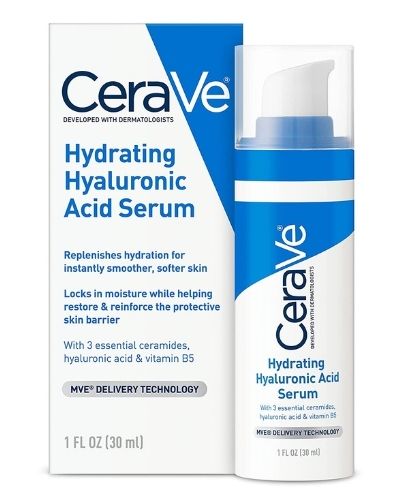 CeraVe Hyaluronic Acid Serum is a great serum for dry, dehydrated, sensitive, and irritated skin due to its ability to hydrate, soothe, calm, and support a strong and healthy skin barrier.
Its main ingredient – hyaluronic acid – along with glycerin are great humectants that attract and retain moisture in the skin to make it look plump and healthy.
Besides that, the serum contains CeraVe's signature three essential ceramides, which work to strengthen the skin's protective barrier. And lastly, the formula also contains Panthenol, which is a B5 vitamin that has incredibly soothing and healing properties to help irritated or compromised skin repair and heal.
Sounds perfect for skin that's getting used to the Accutane ickies.
Good Light – Probiotic Serum – $24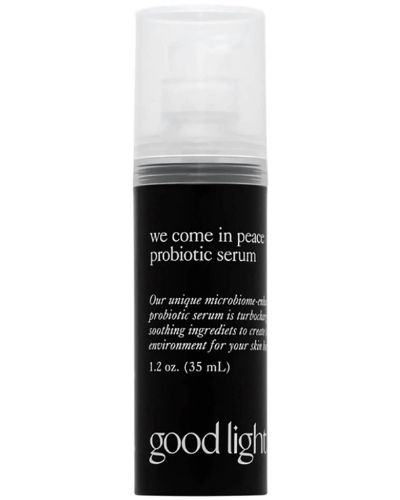 Good Light's Probiotic Serum has a rich consistency and formula that contains a blend of probiotics to help balance out the skin's microbiome, as well as carrot, moringa, and olive oil for an instant softening effect on the surface of the skin.
Lastly, the serum also contains Bakuchiol, which is a great antioxidant that helps protect the skin from free radical damage and prevents the natural fat from our skin from getting oxidized. This means that it will help keep the skin barrier stronger for a longer period of time.
This is definitely a serum that will work wonders for dry, damaged, dehydrated, and even sensitive skin; however, due to the high oil content, combo, oily, and acne-prone folks should stay away from it.
So, while it can be a good addition to your skincare routine while your skin is dry due to Accutane, proceed with caution once you stop taking the medication.
Vichy – Minéral 89 Face Serum with Hyaluronic Acid – $30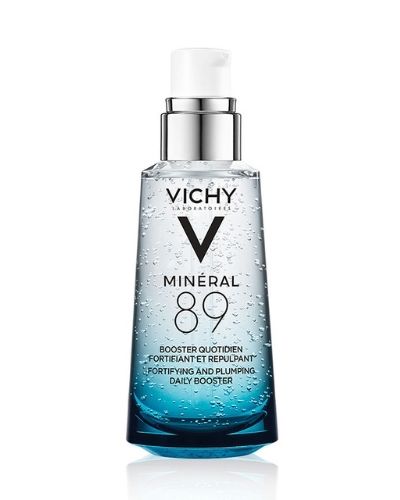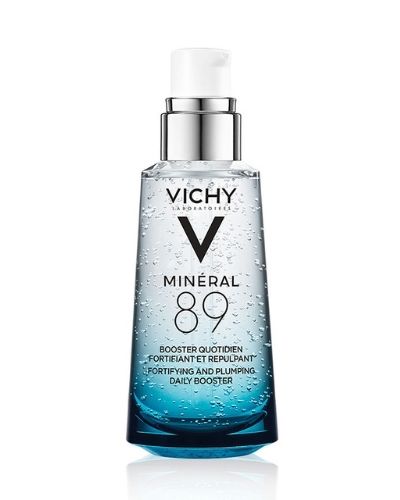 Vichy Mineral 89 Face Serum combines 89% mineralizing thermal water and naturally derived hyaluronic acid to help strengthen the moisture barrier and make the skin more resistant to aging concerns and more resilient to potential environmental pathogens and irritation.
The serum also contains glycerin and is incredibly hydrating; however, bear in mind that it can feel very sticky, especially if not used right.
To avoid experiencing the sticky feeling, use the Mineral 89 Face Serum on damp skin only and quickly follow it up with a nourishing moisturizer before it dries out.
This way, you will seal the moisture into the skin with an occlusive layer created by the moisturizer and will actually enjoy the benefits without dealing with the downsides of this product.
A'PIEU – Madecassoside Ampoule 2X – $30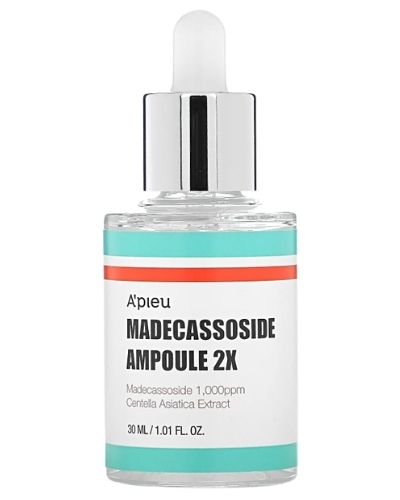 The Madecassoside Ampoule 2X by A'PIEU is a simple serum formulated with only a few ingredients, including 99.9% Centella Asiatica Extract and 0.01% Madecassoside.
Both active ingredients aim to improve hydration levels as well as soothe and nourish sensitive and irritated skin.
Once applied, the serum forms a thin veil on the skin to create a protective barrier and shield the skin from environmental aggressors.
The Madecassoside Ampoule 2X is perfect for those experiencing dryness and irritation while on Accutane; however, you should definitely follow it up with a heavy-duty moisturizer for maximum benefits.
SkinCeuticals – Hyaluronic Acid Intensifier – $102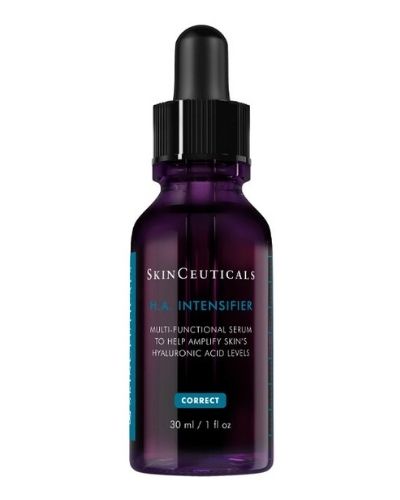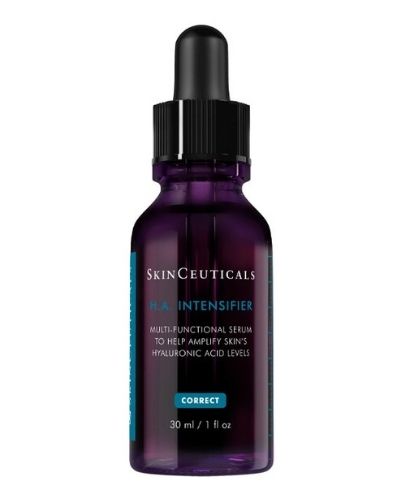 The Hyaluronic Acid Intensifier is a hardworking serum that helps restore dry and dehydrated skin but also soothe irritation with ingredients such as licorice extract and purple rice.
Lastly, the product contains 10% Proxylane, a patented ingredient that supports the skin's hyaluronic acid level to help improve firmness and give the skin a plumper, dewier, and healthy-looking complexion.
The Hyaluronic Acid Intensifier has a lightweight consistency and is perfect for anyone whose skin is dealing with dryness, dehydration, and irritation due to Accutane.
My name is Simone and I am a certified skin specialist. I created this website to teach my readers how to take great care of their skin and I also like to occasionally share my honest opinions on skincare products I've tried. You can learn more about me here.
The Acne Solution: Your Ultimate Guide To Flawless Complexion
An extensive, no-nonsense course showing you how to never have acne again, from a licensed Esthetician specializing in oily/acne-prone skin.