Arugula Salad with Pear and Walnuts Recipe
A light, tangy and nutrient packed side salad 
 This is a delicious side salad that goes well with any dish. It is light and tangy in flavour but packed with nutrients and different textures that will leave your taste buds wanting more. 
Makes 6 servings  
What You Need
Arugula Salad with Pear and Walnuts

 Recipe Ingredients
4 cups arugula 

 

1/2 cup walnuts

 

1 pear, diced 

 

1/4 cup blue cheese, goat cheese or feta

 

1/4 cup pumpkin seeds 

 

1 small cucumber, diced 

 
Vinaigrette – makes 3/4 cup 
1/2 cup olive oil

3 tbsp vinegar of choice (balsamic, red wine, white wine, apple cider)

1 tbsp Dijon mustard

1 tbsp honey or maple syrup

2 cloves garlic, minced, or 1/2 tsp garlic powder

salt and pepper to taste. 

 
How to Make the

Arugula Salad with Pear and Walnuts

 Recipe
Prepare all salad ingredients by washing, cutting and putting them into a bowl. 

 

In a jar or bowl add all vinaigrette ingredients, whisk until combined.

Toss salad with vinaigrette, serve and enjoy.
Did you give this recipe a try? Make sure to post a photo of your Arugula, Pear and Walnut Salad and tag us on Facebook and Instagram @healthstandnutrition!
Nutrients per serving (Includes dressing)

:
346 Calories  
14 g Carbohydrates  
6.9 g Protein  
31 g Fat  
2.8 g Fibre    
Don't miss out on healthy new recipes or nutrition articles and sign up for our newsletter, today! 
Sound Bites is a weekly nutrition newsletter that goes out to thousands of subscribers. Written by our team of registered dietitians and nutrition experts, it includes articles, videos, tips and recipes.
As a special BONUS, we'll email you our popular '51 Healthy Snack Attacks' PDF.
Enjoyed this recipe? Get inspired with more recipes on the blog here: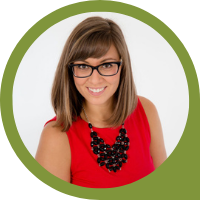 Shauna Kime
Registered Dietitian & Online Nutritionist – Weight Concerns, Women's Health, Diabetes & Meal Planning
The first thing you will notice about Shauna is her contagious optimism, energetic personality and zest. Shauna loves teaching and has a heart full of compassion and empathy for helping clients work through health concerns. Shauna specializes in healthy cooking, diabetes, cardiovascular health, weight concerns and womens health. Read more